Exterior and Interior Sign Install...
Install
At Amerson we have the capability to install your exterior and interior signage. With 26 years of experience we know how to properly install your sign in accordance with the latest building codes as well as how to quickly obtain any license and permits to mount your signage.
While we realize the added expense install can bring to any project, the quality and ease which comes with choosing us to install your sign is invaluable.
Have pre-existing signage? Allow us to help remove, re-furbish, or retrofit your existing signage with LED or neon lighting options.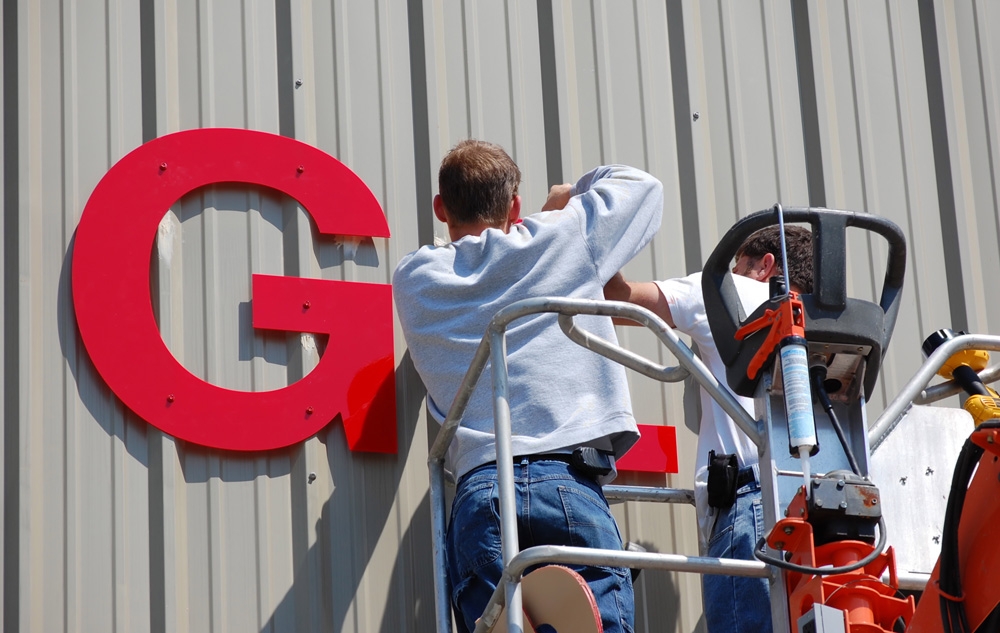 Contact us to request a consultation today!